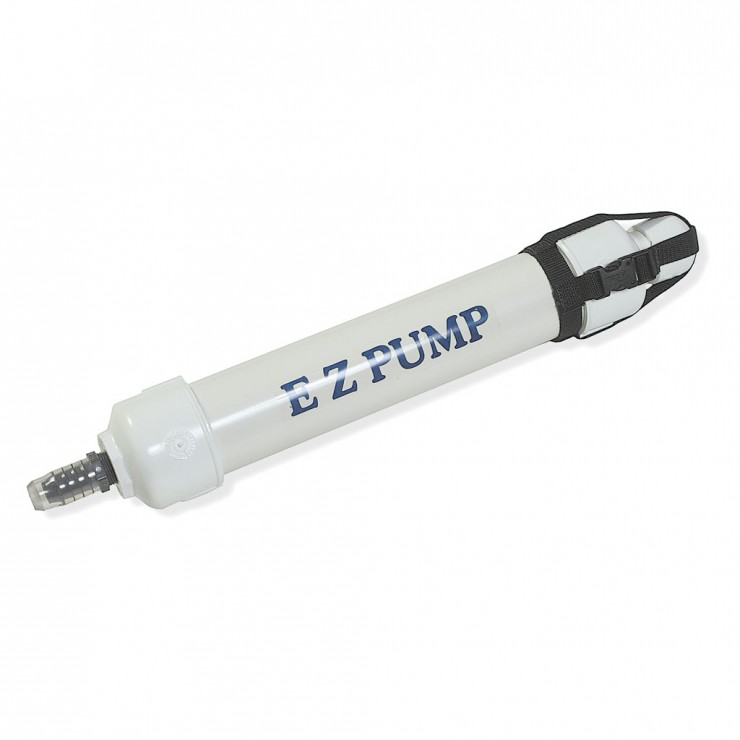 EZ PUMP TOP OFF PUMP
This pump does such a great job, it's the only one I take along on river trips. Since overinflation can kill a raft, letting a little air out at lunch is not a problem with our EZ Pump on board - in only a few seconds you can pump the raft back up! The pump is shipped in a urethan-coated nylon bag, to protect it from dirt and minimize exposure to water. A sewn-on piece of webbing with loops makes it easy to strap the bag with pump to a thwart or d-ring for security in case of a flip. The pump also has a webbing "crown" attached at the plunger end with a piece of velcro. The crown holds the plunger in place until needed. Just a quick release of the buckle and it's ready to go!
Ideal for inflatable kayaks - takes up little space and is durable.