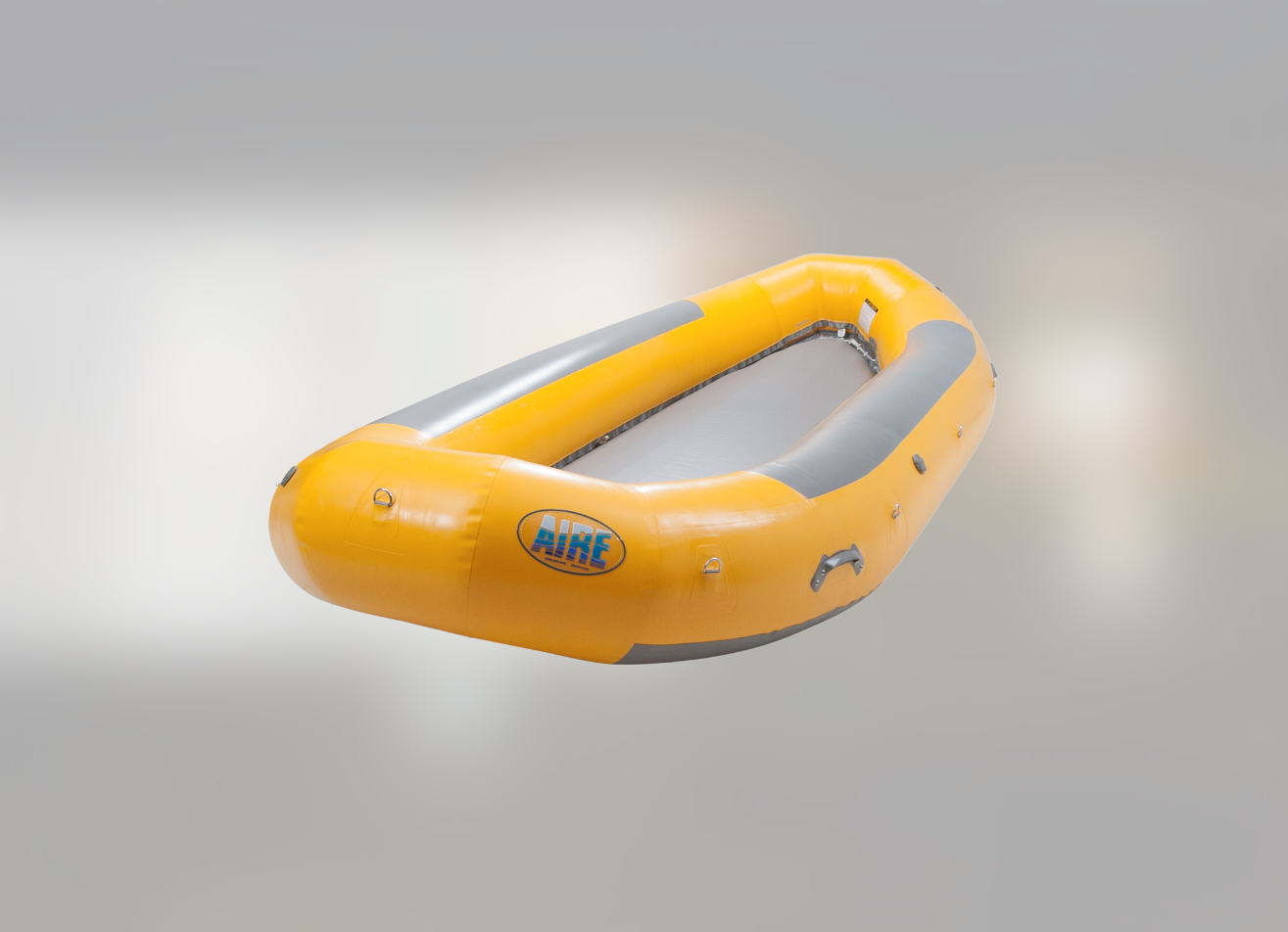 Aire 143D
The 143D is the best, most agile all-around 14' foot raft to run with a paddle team or set up with a frame. The 143D is a perfect combination of size and maneuverability.
Length x Width x Height: 14'3.5" x 6'6"
Tube Diameter: 20"
Bow Rise x Stern Rise: 10.5"
Weight: 114 lbs.
2" Waterline: 108
Aire Chambers: 5
AIREcell Material: Urethane
Fabric Denier x Material Weight: 1670 x 37 oz.
Seam Construction: Welded
Valve: Leafield
Thwarts: Up to 3
Warranty: 10 Year No Fault
* Flat rate shipping charges may vary slightly at time of shipment if delivery is outside of OR, WA, ID, CO, CA, MT.
Things you might also like: